INTERNATIONAL INDIGENOUS ELDERS SUMMIT 2004 THE DECADE OF INDIGENOUS PEOPLES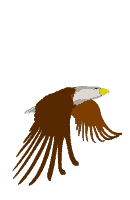 Elders Declaration: Kindling a Fire
Elders from North, South and Central America gathered on Haudenosaunee territory for six days to share our achievements and future prospects on peace and unity. We reflected on the effects of historical trauma and the path towards decolonization for Indigenous Peoples of the America's. A common sense of history binds us while oral traditions, lived-experiences, gathered knowledge and re-found wisdom build bridges among us. Our heart rests on our kinship with one another and with all beings of the universe and the cosmos. Our spirits are no longer homeless. We are grounded on Mother Earth. We are connected to and responsible for those who are here, those who are yet to come and those who have been. Our Authority flows from these sources. They have set the nature, direction and pace of action. We will set the agenda, we will move it forward, we will do it now and we will monitor and measure it's progress. Our collective hearts and minds hereby declare the following:
Women give life
Violence against Indigenous women must cease.
Women are the Mothers of our nations and their authority must be recognized within and outside Indigenous nations.
Living Treaties Make Healthy Nations:
Historical treaties must be recognized and interpreted from our perspective.
Nationhood is ours to keep and exercise.
International treaties must secure our future and that of future generations.
Education Is Right:
It must be made available to everyone.
It must include our own languages and the resources to support this goal.
It must include traditional teachings practices, cultural practices and history from our perspective.
Tradition Must Lead
Indigenous leaders who hold traditional values, beliefs and cultures must be recognized and respected as leaders in their own right and by the world.
Roots Run Deeply
Indigenous forms of determining who our people are must be acknowledged.
Assimilation policies and practices being forced on our people must stop.
New forms of colonization must stop and decolonization must begin earnest.
Laws Exact Justice
Traditional laws and forms of justice exist and must be respected.
International tribunals must deal with the persecution and murder of our people.
First Environments Last
Environmental assessments must include the traditional ecological knowledge of Indigenous Peoples.
Mother Earth and everything she holds including water, plants and animals must be acknowledged and protected. A consciousness of waste management is necessary.
Genetic engineering is not acceptable.
Sacred sites and artifacts and lands must be honored, protected and restored.
Benefits derived from natural resources must be shared equally with Indigenous peoples.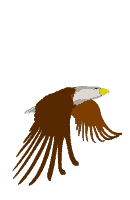 Youth Declaration: Kindling a Fire
We as Indigenous youth have gathered on the Haudenosaunee territory for six days to share our achievements and future prospects on unity and peace. We reflected on the effects of historical trauma and the path towards decolonization for Indigenous youth of the America's. A common sense of history binds us, while oral tradition, lived experiences, re-found knowledge and gathered wisdom build unity and purpose among us. We are connected and responsible for seven generations. The following statements call for immediate action. As indigenous youth leaders, we will set the agenda, we will move it forward, we will do it now and we will monitor and measure its progress. Our collective hearts and minds hereby declare the following a living document;
1. The past, present and future exploitation of our cultures, customs, lands, traditions and overall way of life are no longer acceptable; and
2. Preservation and re-vitalization, of our Indigenous languages are essential and must be recognized and accepted within society; and
3. As young leaders/future leaders, representation at all gatherings is essential to reflect, network, debate and decision making powers on issues affecting us and that of our community; and
4. It is our RIGHT to have access to opportunities for youth to live a healthy lifestyle and to nurture their developing talents, whether they be, traditional, academic, athletic and/or artistic; and
5. It is our RIGHT and responsibility to practice traditional lifestyles and to take action to protect, preserve and restore Mother Earth and all Creation, free from hindrance and/or prosecution
http://www.turtle-tracks-for-kids.org/Inspiration-/Elders%20and%20Youth%20Draft%20international_indigenous_elders.htm