Yvonne Thomas
Kanhontonkwas ("it opens the door")
of the Seneca Nation, Snipe Clan
Executive Director,
Jake Thomas Learning Centre
---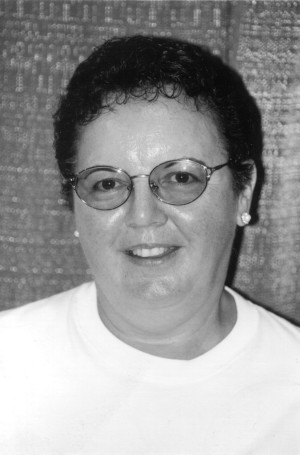 Career Highlights
Yvonne Thomas was the closest collaborator to and supporter of her late husband, celebrated Cayuga Hereditary Chief and culture-bearing elder Jacob Thomas. Yvonne worked alongside Chief Thomas for over 25 years as he fostered and enriched traditional Rotinonsh]n:ni (Iroquoian) culture. As co-founder and principal administrator for Jake Thomas Learning Centre (JTLC), Yvonne collaborated on the creation and implementation of the JTLC's core projects and programs, which include on- and off-site language classes, traditional lifestyle/knowledge workshops and a publication roster featuring hundreds of titles. Often working behind the scenes, Yvonne helped record, transcribe, preserve and catalogue the JTLC's irreplaceable cultural collection. A gifted culture-bearer in her own right, Yvonne has given lectures and demonstrations at institutions like the Iroquois Indian Museum (New York), the Field Museum of Natural History (Chicago) and the McMichael Canadian Collection.
Yvonne continues to provide leadership and creative direction as she carries on the JTLC's mission to preserve and promote traditional Rotinonsh]n:ni ways. She is the Centre's greatest asset, working tirelessly as executive director, principal administrator, fundraiser and organizer/facilitator of the Center's core projects and programs. Amid these immeasurably valuable cultural outreach activities, Yvonne also accepts public speaking engagements and maintains and operates a large mobile display in order to bring the JTLC's work to Native culture conferences, pow-wows and other special events. Yvonne's many other skills and abilities include:
* Accredited native language teacher with 25 years' experience. Yvonne has taught for organizations like Mohawk College, Trent University, the Iroquoian Institute and Indian and Northern Affairs Canada.
* Able to read, write and speak Mohawk, functionally literate in Cayuga, Onondaga and Oneida.
* Traditional counselor and healer for over 10 years, able to conduct healing circles, sweats and other culture-specific counseling activities.
* Qualified cultural consultant with an excellent understanding of Rotinonsh]n:ni traditional teachings and ceremonies.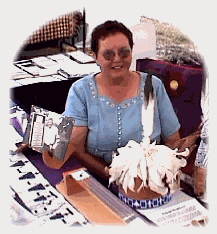 * Provided professional services to cultural and educational institutions like the Six Nations Woodland Cultural Centre, the North American Indian Traveling College and the Brantford Education District.
* Extensive hands-on experience with special event organization and coordination.
* Experienced public speaker.