Wholesale Only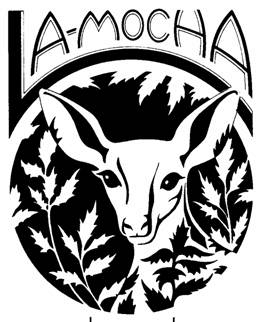 Welcome to La Mocha Press International
Contact us for more information and quotes not listed.
We are a small company at the moment, catering to your needs for authentic Native American Stories and Art Work in the realms of gifts for the consumer of your area. At the present time, featuring the Art of Marcine Quenzer.
The sections linked to this page is WHOLESALE ONLY.
We offer art as unlimited prints in two sizes, 8x10 and 11x14 with a matt to make the finished product 11x14 and 16 x 20 respectively. Each print is covered with a protective clear bag with the story that inspired the piece included.
We offer mouse pads also with protective covering and story.
We offer T-shirts of 50/50 only, White or Pink. The process used to put the art on the T-shirt is transparent so the color of the T's effects the end results. The process is a transfer and with proper care, can last for quite some time. Instructions on how to care for the transfer, and the story are included. T's are available in 2x, 3x, 4x by request. Sayings or transfers can be added to the back for $3.
Greeting cards and note cards are also offered. These have been assembled in Series for your convenience and ease in ordering. Display racks are optional. Each Series may have several options listed.
We have calendars available from the different Series and plan to offer a few more.
Posters come in several sizes. Each section will describe the type of poster that is available for that piece of art work.
Special group product offers or unusual products will be offered first on each page.

Giclee' Prints on Canvas are obtainable in many sizes. Please ask for a quote on specific sizes, as processes and technology change rapidly in this field and prices can change. This is the only out of house product we include. Not all originals convert to the suggested sizes so that is another reason to get a quote.
| | |
| --- | --- |
| SIZE | CANVAS |
| 36 x 48* | $864 |
| 30 x 40* | $600 |
| 24 x 32* | $384 |
| 20 x 26* | $260 |
| 18 x 24* | $216 |
We would be glad to produce your artwork on the product of your choice.
Simply contact us with your request .
No Set-up fees for quantity orders.
And if we choose to add it to our own lines, you could receive royalties on all products we sell for you.